"The primary purpose of prayer is not to get God to do what you think God ought to do, but to be properly formed…" – Brian Zahnd
Prayer is one of those things that we as Christians know we're supposed to do, but almost none of us have ever been trained to pray in a way that can spiritually form and enrich us.
Prayer School with Brian Zahnd is designed to provide a convenient setting for you to learn about, and actively engage in, the prayer regimen that Brian has developed during a lifetime of pastoral ministry. This prayer school will help you gain a completely fresh perspective on the purpose of prayer, and will provide you with a valuable, sustainable framework for community and personal prayer life.
We gather at Christ's Community Church on Friday night Sept 8 from 7-9pm and Saturday morning Sept 9 from 9am-12:30pm.
This will be a quiet, contemplative gathering, and so we encourage you to dress casually and comfortably.
Unfortunately there are no accommodations for childcare or infants during the class. We will not be able to admit children into any of the sessions.
---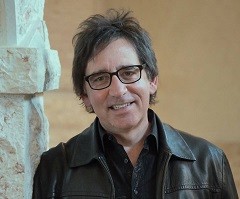 Brian Zahnd is the founder and lead pastor of Word of Life Church in St. Joseph, Missouri. As the lead pastor he is the primary preacher during our weekend services, and he oversees the direction of the church. Brian is a passionate reader of theology and philosophy, an avid hiker and mountain climber, and authority on all things Bob Dylan.
He and his wife, Peri, have three adult sons and five grandchildren. He is the author of several books, including Unconditional?, Beauty Will Save the World, A Farewell To Mars, and Water To Wine.
He blogs at brianzahnd.com.
---
SCHEDULE
Friday September 8, 2017
6:00 – 7:00pm — Check-in and registration
7:00 – 8:30pm — Session One
Saturday September 9, 2017
8:30 – 9:00am — Arrival and settling in
9:00 – 10:30am — Session Two
10:30 – 11:00am — Break (Snacks available)
11:00 – 12:30pm — Session Three
HOTELS
Need a place to stay? These hotels are all about a 10-minute drive from the venue (Christ's Community Church):
Hampton Inn and Suites Fishers
11575 Commercial Dr, Fishers, IN 46038
(317) 913-0300
Holiday Inn Express Fishers
9791 N by NE Blvd, Fishers, IN 46037
(317) 558-4100
SpringHill Suites Indy/Fishers
9698 Hague Rd, Indianapolis, IN 46256
(317) 841-0416
Hilton Garden Inn Fishers
9785 N by NE Blvd, Fishers, IN 46037
(317) 577-5900